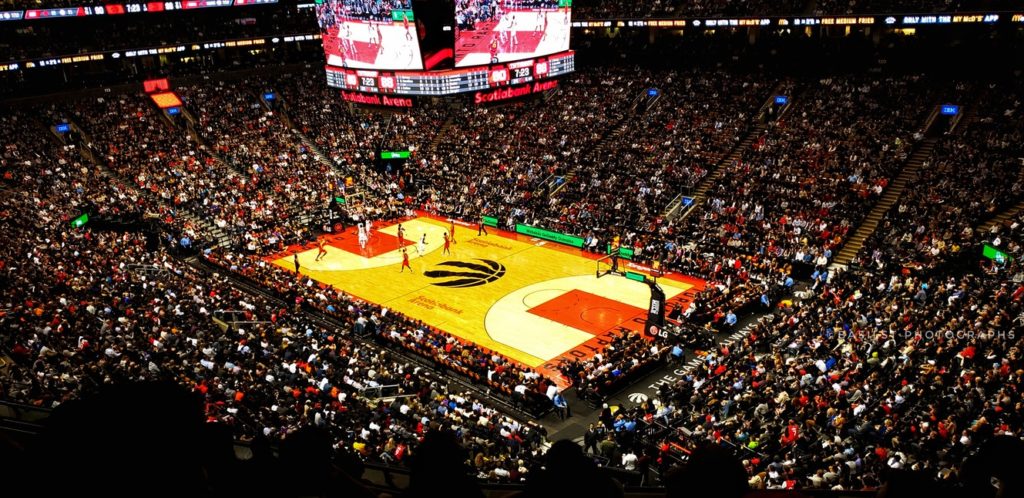 Stop for a moment and ponder this question: Have you ever dreamed of owning an NBA team?
I know what you're thinking: Owning an NBA team is only for billionaires. This is true if you want to be the majority owner. Fortunately, there's an alternative. On closer examination, you don't have to be a billionaire if you want to own a tiny piece of the Toronto Raptors.
Who knew?
Yesterday, Toronto Raptors made history by bringing home their first NBA title. After 24 long years since the team first entered the league, last night was the biggest night in Canadian basketball history. I have to admit I learned a new NBA rule last night. I had no idea a team would receive a technical foul for calling a timeout with none left. This is exactly what Draymond Green did late during the game. Further, I am happy I streamed all the games in my MacBook Air. Thank you, Reddit. I am not happy I finished a bag of Miss Vickie's chips (Jalapeño) every single game. I was upset when I woke up this morning to find out Klay Thompson has suffered a torn ACL in his left knee. Klay is a warrior. No pun intended.
Anyways, I digress. How can you own a piece of the Toronto Raptors?
First, who owns the Raptors?
Drake. Duh. I am kidding. Drake does not own the Raptors. Drake grew up in Toronto and is a major fan. But, he has a non-ownership role with the team currently. Perhaps in the near future.
Who owns the Raptors then?
To probe this question, I did some research. I uncovered something strange. My instinct, alas, was dead wrong. Here's something you should know about who owns the Raptors: Maple Leaf Sports and Entertainment (MLSE) is the company that owns the Raptors. More impressive, MLSE also owns the Toronto Maple Leafs, the Toronto Argonauts, and my beloved, Toronto FC. Bell and Rogers teamed up in late 2011 for majority stake in the country's biggest sports franchise company and subsequently, today, are majority owners of MLSE. Bell and Rogers each control 37.5% of MLSE and Kilmer Sports Inc owns the remaining 25%. In a nutshell, Bell and Rogers owns majority (75%) of the Raptors. 
How can you own a piece of the Toronto Raptors?
If you want to own a piece of the Raptors, buy TSX:BCE or TSX:RCI.B shares. Put another way, purchase Bell and Rogers stocks and invest/hold for long term. Perhaps you are shaking your head right now. That easy. Yup. What's more, both stocks are solid long term picks. Further, rogers and bell will pay you a delicious dividend yield. Yes, I know both usually treats you like shit as their customers. But being a shareholder is a different ball game. I promise both Bell and Rogers will treat you well. No surprise, perhaps.
I need to add a very big caveat: I cannot guarantee rogers and bell stocks will continue to rise and keep paying you high dividends. No body can predict the stock market. But over long periods of time, I believe stocks will outperform inflation. And, for this pivotal reason, investing in the stock market is a sage idea. This simple intervention is backed by heartening evidence.
Unfortunately, many millennials fail to do so and their retirements pay the price. You don't want to get a late start. Time is a non-renewable resource. The effect can be especially treacherous. Equally important, some argue that they don't feel comfortable investing in the stock market. Fair but please remember there really is no substitute for experience. Both in life and in investing, uncertainty and risk are inescapable.
My plan is to add Rogers and Bell shares to my steady growing portfolio of TD e-Series fund, Dollarama and SNC-Lavalin. Consequently, own a piece of the Toronto Raptors. Yup, my portfolio is 100% equities. No bonds. Bonds can wait until I am 55 or 65. I am not kidding.
What about you?
Pop quiz: Where will Kawhi Leonard be playing next season?
Answer: Toronto.