Hello and welcome to UrgenKuyee.com! I'm Urgen Kuyee. I'm a humble and a hardworking nurse. I am also a freelance writer. I reside in Toronto and live a frugal life. I am in my late 20's, enjoying life and a very proud Canuck. I consider myself to be tetralingual and a huge fan of Toronto Public Library. I enjoy soccer and tennis. I support Liverpool FC. Love nutella, hate broccoli. Fuck you Broccoli.
I started this website in April, 2016 to help Canadians especially millennials and healthcare workers who may find it challenging to obtain information about personal finance. I enjoy reading and learning new things about personal finance. I heart (love) reading books. Period. Hence, passionate bibliophile is the title of this site. I get aroused when I get to spend my weekends at the library. Clearly, you can tell how exciting my life is. Now, I am aware personal finance can be dull and tedious. I will do my best to make my content in this site entertaining and informative. Eight of my blog posts have been featured on The Globe and Mail so far – EQ bank, Why I Have a Minicrush on HOOPP? , Dollar-Cost Averaging , Interview with Bruce Sellery, How Millennials Can Get Started With Retirement Saving?, Interview with Jim Keohane, CEO of HOOPP  , Interview with Shannon Lee Simmons and Interview with Lesley-Anne Scorgie which has generated over 20,000 views and counting. Thank you Rob Carrick. Plus, my blog about credit score has been featured on Ellen Roseman's blog site.
You can follow me on twitter here.
Last Update: August 21, 2018.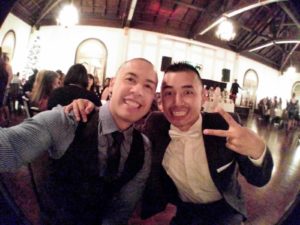 Disclaimer: I am not a financial advisor, any advice given here is from personal experiences. The content on this site is for informational and entertainment purposes only. I may receive compensation through affiliate and advertising relationships. However, all opinions expressed are solely my own and do not express the views or opinions of my employer.