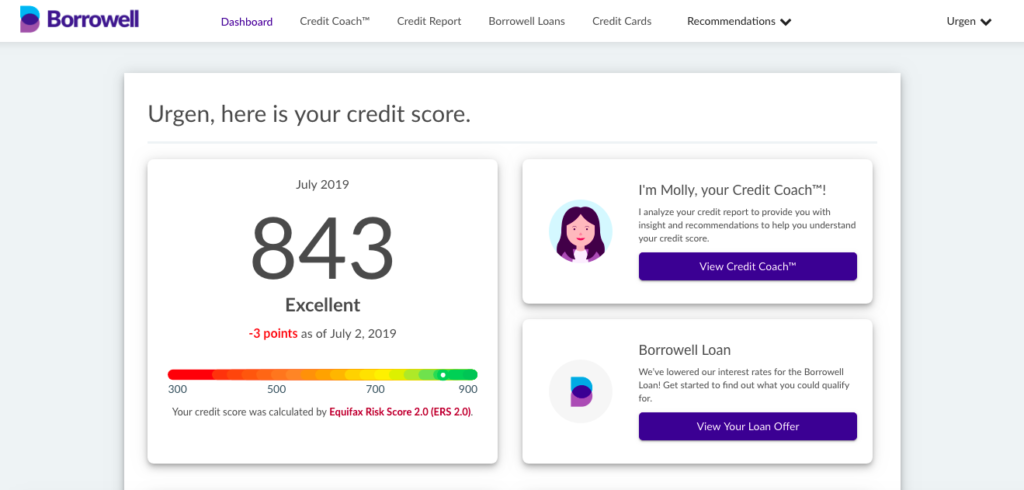 Here is a quick quiz. Which one would you prefer: (a) Your credit score is 785 and your mortgage rate is 3.75% or (b) Your credit score is 645 and your mortgage rate is 4%. You can do easy math and find out you will be saving tens of thousand of dollars especially if you are applying for a 10-year fixed mortgage rate. Math is based on GTA housing price. Go figure. If you are a smart person like me, you would choose option A.
Right?
No, my naive reader. No, no. No.
I am just messing with you. Option A is indeed the right choice.
(Ok, I admit. That was lame).
What is a good credit score?
In Canada, credit scores range from 300 to 900.
Range Standing
300-559 Poor
600 – 659 Fair
660 – 724 Good
725 – 799 Very Good
800 – 900 Excellent
What are some factors that influence your credit score?
There are five factors influencing your credit score.
1. Past Payment history: This is the chief factor influencing your credit score. Why? This makes up 35% of your credit score.
2. Credit Card Utilization (CCU) Rate: This is the second core principle related to influencing your score as this makes up about 30% of your credit score.
3. Length of Credit History: The longer, the better and this makes 15% of your score.
4. New Credit Requests: Have you applied for new credit? How often? When? This makes 10% of your credit score.
5. Types of Credit: Do you have a line of credit? A car loan? Multiple credit cards? This makes 10% of your credit score.
Humor me – are you team Taylor Swift or Kanye West? According to a survey done by WalletHub, an individual with a good credit score preferred Taylor Swift over Kanye West. I had to work Taylor Swift into this paragraph after boring you to tears with factors influencing your credit score. Historically, millennials are mostly Team Taylor. JSYK: I am Team Ariana Grande. To quote my 12-year-old cousin from NY, "Talk to the hand. OH SNAP".
How Canadian Millennials can Build a Good Credit Score?
Like most carnival games, hitting a good credit score is harder than it may first appear. Still, with sharp planning and good effort, Canadian millennials can build a good credit score.
1. Pay Your Bills On Time
According to the Financial Consumer Agency of Canada (FCAC), your payment history is the most important factor for your credit score. This factor is particularly salient because it makes up 35% of your credit score. Always make your payments on time. If you can't pay your full balance, always pay at least the minimum payment. But, this comes with one crucial caveat. (Yes, there is always a caveat. I know). Paying only the minimum payment should be a short term strategy. Otherwise, you will end up paying more in interest. 20 percent? No thanks. Alternatively, a more practical approach is to analyze your spending habits and be ruthless about cutting out on things you don't care about.
2. Use Credit Wisely
There is a general consensus among personal finance bloggers that an individual should not be using more than 35% of his/her available credit. I concur. This is also known as the credit card utilization (CCU) rate. A simple math example will help. An example would be you have a credit card with an available limit of $5,500. Further, you also have a line of credit (LOC) with an available limit of $13,500. You should do your best not to borrow more than $6,650 until your next statement arrives. You will have a utilization rate of 35% ($6,650 of $19,000). The effect of CCU rate might seem relatively benign at the beginning but please be aware, credit bureaus will be monitoring your CCU rate. One of the easiest hacks to lower your utilization rate is to ask for a credit limit increase. The temptation is to say a credit increase is a bad financial move, but it is not necessarily a bad move. The problem is when people misuse it and then, sadly can have a cascading effect.
3. Check Your Credit Report and Score For Free
It is no great surprise that a couple of my co-workers (like most Canadians) don't know their credit score and have no idea what is on their credit report. Two quick notes: First, you need to know where you stand. Second, you can check your credit report and score for free. You are entitled to one free credit report every year from the two major credit bureaus in Canada (Equifax and TransUnion). Conversely, both credit bureaus charge a nominal fee around $20 for your credit score. Alternatively, CIBC, RBC and Bank of Nova Scotia offer their clients no-cost access to their credit score. I bank with TD unfortunately.
Similarly, fintech companies like Borrowell and Mogo offer free credit score and report. I use Borrowell. Of course, there is no free lunch. They will fill your inbox with updated loan recommendations once a week! And when they feel frisky, they will send recommendations multiple times in a week. You have to be disciplined and tell yourself you only signed up to obtain your credit score for free.
In closing, I offer this. With all due respect, Taylor Swift does not care about your credit score. However, you need to understand a good credit score is important. If you want to rent an apartment, landlords look at your credit score. I am speaking from experience. I have been on both sides. If you are applying for a new job, employers will consider your credit score in evaluating you as a job applicant. Anyone who examines the science on the importance of credit score in today's world reaches the same conclusion: People would be silly not to have a good credit score.