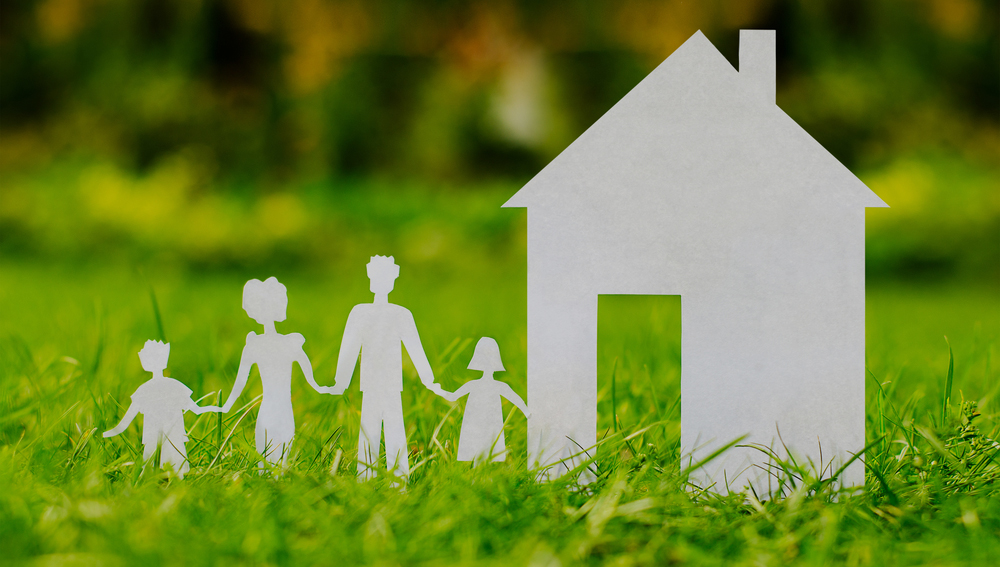 Note: This is a guest post by Sean Cooper, bestselling author of the book, Burn Your Mortgage. Sean is also the managing editor of mortgagepal.ca.
Buying a home is a both fun and exciting time. If you're buying a new home, you can custom everything right down to the countertops and paint colour. If you're buying a resale home, you can choose a place in an already established neighbourhood with the amenities that matter most to you (as long as it's within your budget).
While buying a home can be a fun experience, if you're not careful you can make some costly mistakes along the way. Trust me, I know about this first-hand. I made plenty of mistakes when I bought my first home six years ago in August 2012. Heck, I wrote a book so other homebuyers wouldn't repeat the same mistakes.
Here are five common mistakes by first-time homebuyers and how to avoid them.
Mistake #1: Skipping the Mortgage Preapproval
Before looking at properties, be sure to get preapproved for a mortgage. Without a mortgage preapproval, you'll have no idea how much you can afford to spend on a home. You could buy a home for $700K, only to find out that based on your income and down payment, you can only spend $600K on a property. Yikes! Don't let this unfortunate situation happen to you.
When you're preapproved for a mortgage, you also benefit from something called a rate hold. With a rate hold, if mortgage rates go up during your preapproval (typically 90 to 120 days), you're guaranteed the lower rate (or the spread if you're pre-approved for a variable rate mortgage). You have nothing to lose.
Just because your lender preapproves you to spend $600K on a home, doesn't mean that you should go out and spend that much – or more. Sit down and take the time to create a mock budget. See what your budget would be if you actually moved into the property. Budget for expenses like your mortgage payments, utilities, property taxes and home insurance. If you don't know how much to budget, ask your parents.
You'll want to leave some breathing room in case you run into any financial hiccups along the way like costly home repairs or job loss. You also don't want to be "house rich, cash poor," with little money to save, let alone have fun.
Mistake #2: Not Budgeting for Closing Costs
If you've never purchased a home, it's easy to forget about closing costs. I almost made this mistake myself. I wanted to put every penny towards my down payment so my mortgage would be as little as possible. Luckily, my mortgage broker advised me that I should hold back some money for closing costs. I'm glad he did, otherwise I would have had to borrow the money from my parents. Not a good way to start my journey as a homeowner!
Closings costs are anything but a drop in the bucket. Closing costs typically range from 1.5 to four percent of your home's purchase price. For example, on a $600K home, you'd be spending up to $24K on the transactional costs of real estate. And it's your responsibility to put that money aside. Your lender won't pay your closing costs.
The most common closing costs for property virgins are land transfer tax, real estate lawyer fees and home inspection fees. Since you're a first-time homebuyer, you may get a rebate on land transfer tax depending on the province you live in, but closing costs can still add up. Don't forget about them!
Mistake #3: Buying a Home for the Cosmetics
Buying a home based on cosmetics is a lot like dating based solely on looks. Sure, looks matter, but other things like compatibility matters, too.
When you walk inside a home for the first time, it's easy to focus on the wrong things. Sure, it's nice if the home has granite countertops and stainless steel appliances, but what about the "bones" of the home? I'm referring to the roof, windows, furnace and structure. Anyone can install a new kitchen, but if the roof is in disrepair and the windows are drafty, is this really a home you want to live in? If a home is a flip, oftentimes corners are cut on renovations. Make sure you pay attention to everything to help avoid a home that's a money pit. It also helps if you get a home inspection, which we'll talk about next.
Mistake #4: Not Getting a Home Inspection
In popular real estate markets, many homebuyers are skipping the home inspection. When you find your dream home and 12 other buyers are also interested, it's tempting to skip the home inspection and go in with a clean offer (an offer without any conditions). While a clean offer can help you get you your dream home, you're also leaving yourself open to all sorts of costly repairs you may not have anticipated. For instance, the home could have structural issues that only an inspector might notice or a chimney that's leaning (this happened to me).
A home inspection is well worth the money. You're making the single largest financial transaction of your lifetime. If you're afraid you might lose the house if you include a condition of inspection, why not do the inspection ahead of time? That way if the inspection looks good, you can make an offer on the home with the peace of mind knowing that you're investing in something that's rock-solid.
Mistake #5: Shopping for a Mortgage Based Solely on Rate
When you go to the supermarket, do you buy the bread at the lowest cost? Of course not! You consider other factors like carbs, sugar and dietary fiber. So, why do so many homebuyers do the same thing when they're shopping for a mortgage? They look for the mortgage with the lowest rate when there are so many other things to consider – mortgage penalties, prepayments and portability to name a few.
Most first-time homebuyers don't care about mortgage penalties, but here's why you should. Here's a stat that may surprise you – six out of 10 Canadians who sign up for a five-year fixed rate mortgage break it before the end of their mortgage term. If you asked those 10 Canadians whether they'd break their mortgage when signing up for their mortgage, I'm willing to bet all 10 would say no.
That's why it's so important to choose a mortgage with a fair mortgage penalty. That's where a mortgage broker can come in handy. He can help you choose the ideal mortgage based on your financial situation. You're probably better off paying a slightly higher mortgage rate if it has other features that are important to you like prepayments and a lower penalty.