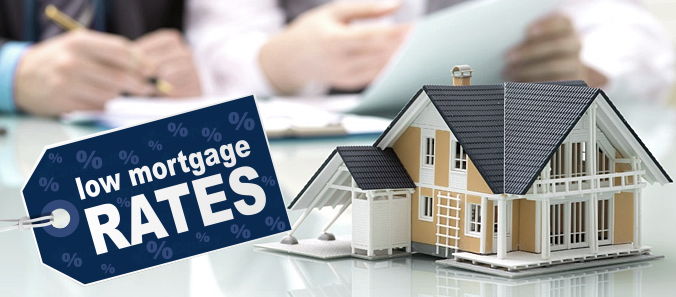 Note: This post was sponsored by LowestRates but the views and opinions are mine.
A couple of days ago, Toronto Mayor John Tory announced plans to introduce a $2 toll on the Gardiner Expressway and Don Valley Parkway. Ontarians panicked. Some GTA residents lost it. I hope we are still friends after you finish reading my next three sentences. I was smiling. I don't own a vehicle. I am profoundly in love with the TTC. Please forgive me if you feel like punching my face right now. I promise, I am a nice guy and I can be your BFF. There was a poll done by Forum Research Inc and the poll asked whether respondents would support tolls on the two highways if the fund went towards transit projects. Results were interesting. Forty six percent of voters approved road tolls and forty-five disapproved. Nine percent didn't know. Who are these nine percent anyways?
One key point in this debate was the DVP and the Gardiner is both heavily used by people living in the suburbs coming to Toronto who don't contribute to Toronto's tax dollars. Suburbians counter acted by stating they don't have a million dollars to afford a house in Toronto. AH, Toronto's insane housing market. And, mortgages usually tag along whenever we talk about the housing market. Full disclosure: I have never bought a house myself but my parents have bought a house with the mortgage fully paid off due to their hard work and savings. However, housing prices have changed significantly in the past decade, new mortgage rules have been introduced, Donald Trump has been elected as the president of the United States and Fidel Castro has passed away. Oh, I hope you fell in love with my little anecdote about Mayor Tory, road tolls, GTA residents and the DVP.
Now, to answer the question of the title of this post, LowestRates did an in-depth survey recently with Ipsos that was conducted between June 30th and July 11th, 2016. 2,501 Canadians completed the survey. The survey reports responses from Canadian mortgage holders, Canadian car owners and Canadian credit card holders. For the sake of this post, I am going to stick with mortgages. Clearly, the survey is very recent and the summary of survey findings is neatly outlined. You can read the entire report here. (It's in PDF). Warning: if you are a financial nerd like me, you might start to chuckle when you reach page 6.
The results of the survey confirmed Canadians are jumping into big financial decisions like taking a mortgage too quickly. In addition, the results confirmed that Canadians are not doing their homework when it comes to personal finance. I sipped my OJ and grimaced. Furthermore, the survey explained we are extremely loyal to the big banks. My cortisol level skyrocketed.
One significant or sad finding of the survey was Canadians spent significantly more time planning their next vacation in comparison to finding a mortgage. The results confirmed Canadians spent 7.75 hours planning a vacation and only 5.75 hours finding a mortgage. To pour salt on the wound, Canadians spent 4.5 hours planning to pick furniture. So, Canadians are spending just an hour more when it comes to planning for a mortgage compared to picking furniture. I need some metopirone pills (As a nurse, I had to use a medication name unfamiliar to a layperson. Feel free to google metopirone to get the joke).Likewise, only 8% of respondents have used rate comparison sites to source their most recent mortgage. Similarly, 67% of respondents sourced their mortgage through a bank. There's nothing much we can do about the road tolls for DVP and the Gardiner. Obviously, we can't control or predict the housing market. I can't. If you say you can, I would like to interview you for my blog!
But, here s what we can do – we can research, compare mortgage rates and save BIG. For instance, Scotia bank's current 5-year-fixed rate is 4.49%. In contrast, LowestRates shows me that sigma mortgage offers 2.19% 5-year fixed rate option to Canadians in Ontario. Now, that's more than a difference of 2 full percentage points. LowestRates rightly proves that Canadians can save $450/month, $5400/year and $134,00 per lifetime using an example of a $400, 000 mortgage. I understand some may argue this is an extreme example but the reality is the option is out there. Even if you can squeeze in a rate of less than 0.5% with a little bit of planning and research, I promise you will save BIG.
Now, if you are wondering why is Scotia bank's 5-year fixed rate 4.49%. That is very high. Hmmmm. HELLOOO! If you are an infant, I will forgive you but if not- how did you not hear about the new "stress test" rule last month – October 17, 2016 to be exact. The new rules are implemented so Canadians don't take mortgage debt blindly and get in trouble if interest rates rise come renewal time. The rules state that regardless of the current interest rates, Canadians must qualify for the Bank of Canada's (BOC) 5-year fixed posted rate. The current BOC 5-year fixed rate is 4.64%. Some flatly disagree with the new rules stating the interest rate will stay stagnant and wont rise for a long time. Others argue the interest rate will only rise and rise and rise. I am not smart enough to predict future interest rates.
The suggested $2 toll on the city-owned highways may or may not be approved by council. My biased opinion is I hope they approve it. I have driven quite a bit through the Gardiner and still do. The Gardiner is in pathetic state and it needs some serious rehabilitation. I am aware I stated I don't own a car in my first paragraph. I drive my mom's car. I am too frugal to buy a car. Regardless of me owing a car or not, the suggested $2 toll on the highways being approved by council or the housing market – Canadians need to do their due diligence when it comes to personal finance especially mortgages. You can continue to show more faith to the big banks than you do to your spouse or you can be proactive, do some research and save thousands of dollars. The choice is yours.